Home port for Mexicans & Latin Americans wishing to join the cruise industry

At Mexicrew Maritime Services S.A. (referred to generally as "Mexicrew"), we are dedicated primarily to assisting qualified Mexican, Central and South American crew to obtain employment onboard cruise ships sailing worldwide. We also work with crew from selected Caribbean  countries.

*** For The Apollo Group (Oceania Cruises, Regent Seven Seas Cruises, Marella (TUI) Cruises and FTI Cruises), we are the appointed hiring partner in Mexico. We ONLY recruit in Mexico for these cruise lines - if you are from another country and wish to join The Apollo Group  you will need to contact the hiring partner in your country. For Norwegian Cruise Line (NCL) we recruit in Mexico and Guatemala only. For MSC Cruises we recruit in Mexico only. For our other cruise line partners, we recruit throughout Latin America and the Caribbean. ***

We primarily specialize in placing hotel department crew, i.e. the Galley (kitchen), Restaurant, Beverage, and Housekeeping departments. We also have occasional opportunities for Purser's department crew (receptionists and various purser positions).

We have many years of experience working onboard ships ourselves, and therefore we are highly skilled in finding the right opportunity for you, and then in ensuring that you are fully prepared for your new challenge before you set sail.

We do not charge candidates for our services. Our fees are paid by the cruise lines who employ our candidates. According to the cruise line which offers employment, candidates may need to pay for passport, medical examinations and mandatory training prior to joining, and for travel to the assigned vessel.

Mexicrew makes substantial efforts to provide applicants and crew with accurate information, and we encourage our candidates to ask questions on any details or aspect of the process.

¿Por qué nuestro sitio web está sólo en Inglés? Si usted desea trabajar en un barco, es necesario hablar bien Inglés, suficiente para leer esta página web.

Mexicrew is proud to supply crew to the world's finest cruise companies: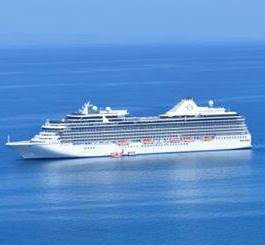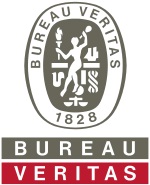 MLC-2006 certified by Bureau Veritas

IMPORTANT NOTICE:

It should be noted that Mexicrew Maritime Services S.A. ("Mexicrew") acts at all times AS AGENTS ONLY for the various maritime employers, and all inquiries and communications are made on behalf of said maritime employers. At no time does an employer - employee relationship exist between Mexicrew Maritime Services S.A. and any candidate / crewmember, nor is any such relationship deemed to exist in any fashion. Crewmembers are employed by the various maritime employers for which Mexicrew Maritime Services S.A. acts as agent, and any claims by crewmembers must be pursued with the appropriate maritime employer.

Mexicrew Martime Services S.A. is incorporated in Belize, Central America. For more information, see the "
About Us - Contact
" page.
Entire site is © copyright 2015 - 2019 Mexicrew Maritime Services S.A. No part of this site may be used or reproduced without prior written permission.